April 2010 News & Specials
Finally... the time of year where it matter what t-shirt you have on! Sayonara jackets and sweaters, helllllllooo soft cozy band t-shirts. That's right, we're cutting right to the chase and starting the newsletter off with our April special: super soft t-shirts. And we mean soft.
We all love the quality, fit, and tender texture of American Apparel shirts, but they're not always in our budget. Well worry no more, cause we have affordable alternatives that we'd like to welcome to our roster, just in time for spring.
Gildan 640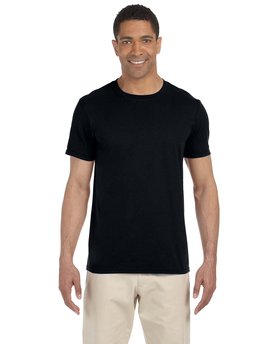 Hanes 4980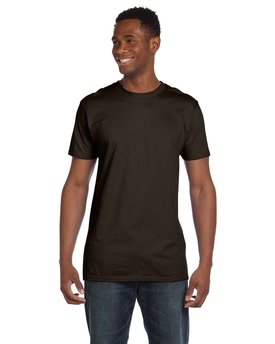 Anvil 980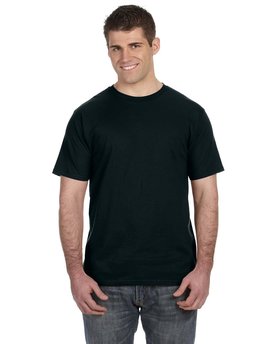 Contact Us for pricing on any of these items!
Our Emerging Artist Interview series was such a success, that we decided to dig a little deeper and start asking music industry personnel to enlighten us with some of their experiences. Ever want to know what goes through a designer's head when he sits down to create album artwork? Or how the girls at PlanetVerge decide What's Hot and What's Not? How entrepreneurs started record labels and how they would approach working with their dream artists? Introducing the "Behind the Scenes" series. Check back weekly for a new interview being released to our news page. We must say, they are pretty insightful!
First up: Behind the Scenes with PlanetVerge
Other Current Specials
Digital Download Cards

Static Download Cards
Our most budget-minded option, static download cards, are full color, front and back, and feature a uniform 'static' code on the entire set. These cards are perfect for giving away in lieu of demos or as promotional items and are recyclable.

Conventional Download Cards
Digital download cards are manufactured from high quality plastic, cardboard, or recycled paper and can be used to distribute mp3s and digital content to your fans.

Each download card has a web address and a unique code that unlocks the content within.

Whether you use them as a replacement for compact disc, package them with vinyl, or give them away at events, download cards are the perfect way to digitally distribute all of your music and media.

To place an order or to receive a custom quote please call us toll free at 1 866-471-3868 or fill out our contact form.
Pricing:
Static Data Download Card, Full Color Front, Full Color Back
500- $89
1000- $99
2500- $199
5000-$379
Add 1000 Static Download Cards For $79 to any order including specials.
30mm Plastic Full Color Font, 1 Color Back
500- $235
1000- $385
2500- $750
5000-$1200
30mm Cardboard Full Color Front, 1 Color Back
500- Call
1000- $460
2500- $950
5000- $1700
Recycled Paper 12pt, Full Color Front, 1 Color Back
500- $235
1000- $385
2500- $750
5000- $1200
Print
50 11x17 Posters: $69 (full color, 1 sided)
100 11x17 Posters: $99 $89 (full color, 1 sided)
5000 4x6 Postcards: $169 (full color, 2 sided, UV Gloss)
We also print Business Cards, Brochures, Booklets, CD Inserts, and Much More.
Venues/Promoters/Brokers - we can handle all your flyering/print marketing.

Vinyl Banners
4x2 Full Color: $49
8x2 Full Color: $99
6'x2' - $75, 5'x3' - $85, 6'x3' - $110, 6'x4' - $136, Custom Sizes Available
13 oz Vinyl All Prices Include Hems & Grommets. For other sizes please visit BandsOnABudget.com

T-Shirts
24 White Shirts Only: $99
* 100% Cotton Gildan, Haynes, or Anvil, Includes 1 Color Print, Screen, and Set Up

Brands and styles include American Apparel, American Apparel Organic, Adidas,Alternative Apparel, Anvil, Anvil Organic, Bella, Champion, Dickies, Fruit Of The Loom, Flexfit Hats, Gildan, Haynes, Izod, Jerzees, Tultex,And Many More
We also can print Hats, Tanks, & More!

Hoodies
24 Pull Over Hooded Sweatshirts $12.15 Each
1 Color Print
Available In 25 Colors!!!
Zip Ups add $3.00 Each
We also can print American Apparel, Organic, Track Jackets, Windbreakers, & More!

Short-Run Full Color CD Packages
1 Color Screen Printed Sleeves with Full Color Duplicated Disc
100 - $229.00
2 Color Screen Printed Sleeves with Full Color Duplicated Disc
100 - $299.00
For full pricing information, visit BandsOnABudget.com/shortruncds.
Need 1000 pieces or more? We also offer very competitive pricing on large runs as well.