Tuesday, June 16th, 2009
Planet Verge's All-Female Team Conquers Another Medium: Internet TV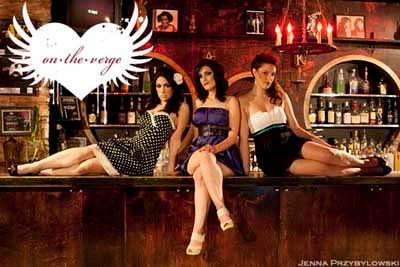 Mi2n has a great writeup on out friends over at Planet Verge.
The girls of Planet Verge have teamed up with digital network ambush.tv to produce On The Verge, the Internet TV show that is one-part band interviews, one-part scene and one-part philanthropy. It's "What's Hot and What's Important", but most of all, it's what the On the Verge hosts live and breathe. Producers/Hosts Joelle Caputa, Jordana Reim and Jess Sager bring viewers backstage for OTV-exclusive acoustic shows, to the red carpet, the runway and… the farm (watch and see!). The girls are playful and conscientious, some straightedge, some vegan, and all living it up with regular doses of rock n' roll.
Planet Verge and ambush.tv began production for On the Verge in October 2008 and are proud to announce the debut of episodes online at www.planetverge.com. Episodes are filmed on location as well as at the ambush.tv studios in Hoboken, New Jersey.
read the full article here